Boreal Workshop
Stand: 3
Art, Music & Film
Manufacturing & Processing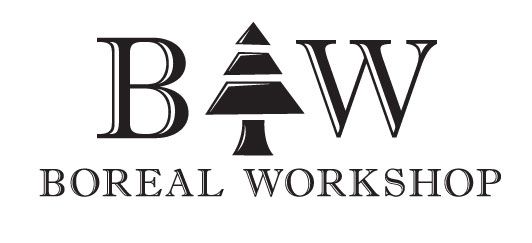 Tansi, Boozhoo, Hello and welcome to Boreal Workshop, a Manitoba family business. We hand make beautiful jewellery and functional art objects. My name is Tanis Thomas and I am the owner of Boreal Workshop. I am a Nehiyaw/Anishinaabe/Metis Ikwe from Ochekwi-Sipi Cree Nation (Fisher River), with relations from the Northern, Eastern, and Interlake regions of Manitoba (Treaties 2, 3, & 5) and ancestors from Scotland, Wales, and Russia.

The head jeweller and lapidary/gemologist is my husband of 20+ years. He is Canadian, of English and French ancestry, with roots in Winnipeg and the Manigatogan/Long Lake area of Manitoba. An accomplished metal smith and lapidary, he was first introduced to lapidary at a young age by parents and grandparents, and has studied gemology with the GIA (Gemological Institute of America).

Our work is hand made in Canada. We cut and facet gemstones using select rough sourced from around the world. The metalwork we produce is handmade in copper, silver, and gold. Where possible we use local sources and distributors, and consider sustainability and the environment.

We take pride in the fact that our pieces are created in a broad range of sizes and styles to suit our clients needs and preferences. As our pieces are created in our workshop, from start to finish, we stand behind the quality of our work and gladly replace or repair any defects resulting from workmanship. Our work is inspired by a variety of sources, and design considerations include meaning and/or references, visual beauty, weight, comfort and function.
Kinanasko'mitin, Miigwetch, Thank you for taking the time to learn about us and the work we do. Please contact us if you have any questions or would like to place an order. You can visit us at www.borealworkshop.com or on Etsy at www.etsy.com/ca/shop/BorealWorkshopCanada
Address
PO Box 448
Pinawa
Manitoba
R0E 1L0
Canada