Happy Community
Stand: 13
Activism & Rights
Biodiversity & Sustainability
Farming & Agriculture
Food & Beverage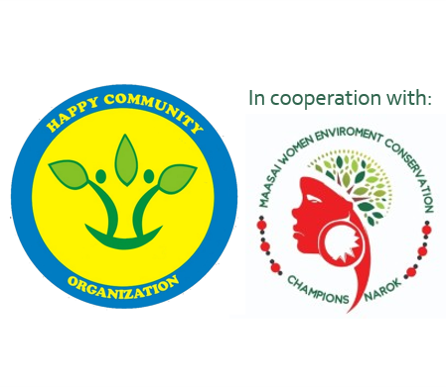 Happy Community Organization, in cooperation with Maasai Women Environment Conservation Champions Narok, works with and for indigenous Maasai communities in Southern Kenya, tackling the dual challenge of poverty and environmental degradation.

We create programs that provide that are both, nature-based and building on the capacities of our communities, and provide sustainable income for indigenous women and men. The program we are presenting at the World Economic Forum, and currently looking for investors to help us scale, is Adopt-A-Beehive.

Adopt-A-Beehive promotes the traditional trade of beekeeping while benefitting from a largely untapped honey market in Kenya.We are also looking to explore international markets for honey, wax and other bee products, as well as develop value-added products.

We currently work in the neighboring counties Kajiado (focus of Happy Community Organization) and Narok.
Address
Breadhurt Hotel
Emali Loitokitok Road
P. O. Box 81, Station: Kajiado
Kimana
Kajiado, Kajiado South District
00215
Kenya