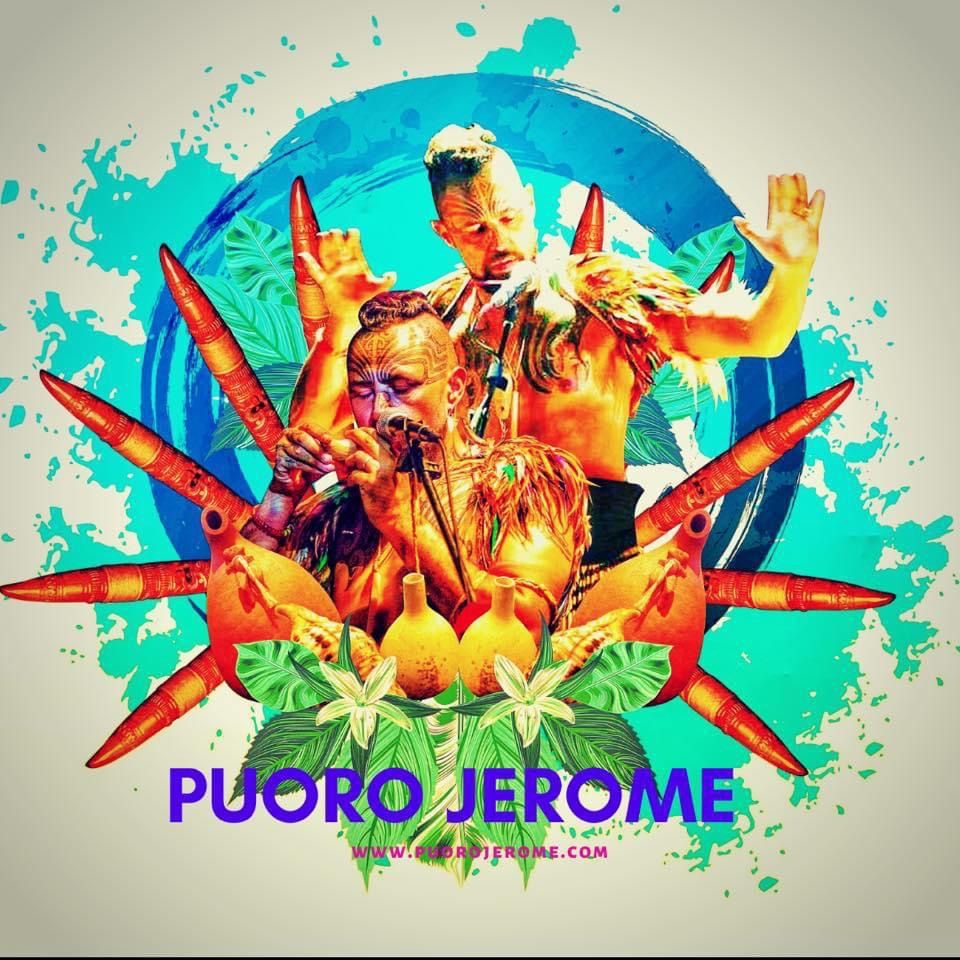 PUORO JEROME
Grammy award winning featured soloist and Maori musical instrument specialist Jerome Kavanagh (Poutama) hails from the Maniapoto and Kahungunu tribes (Maori) ,Caomhanach clan (Irish) of Aotearoa, NewZealand.
Jerome has dedicated the past 20 years of his life to the preservation and revitilisation of the traditional Maori musical art form Taonga Puoro. He shares his ancestors musical gifts with the world from New Zealand to the World over touring thousands of schools ,communities , performing at global festivals , Indigenous gatherings to concert halls such as New York's Carnegie Hall and the Sydney Opera house .
Jerome and his family collection of Taonga Puoro " Te Haa o Pohokura" also tour globally sharing ORO ATUA Puoro Maori sound healing events and clinics worldwide reviving and sharing Tupuna practises of healing through Sound.
www.puorojerome.com
Address
Toi Tangata
35 Main Street
Otaki
Otaki
Kapiti coast
5512
New Zealand