Indigenous Creation
Stand: 24
Manufacturing & Processing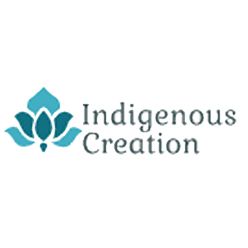 Indigenous Creation provides local products, crafts, and designs made by local people. Local products are the product, which is grown, produce, and the process by Indigenous people; using their traditional knowledge, skill, and locally available raw materials. Such products can exist by preserving their own cultural habits and traditions as well as our products are eco-friendly and natural. There is numerous traditional artisanship produce by local people. However these are never avaiable in the market in absense of their commercial manufacture. So Indigenous creation support for making the innovations commercially feasible and marketable products services. Our efforts is to bring grass root innovators innovations in national and international market. Local people have developed their own traditional skills and knowledge but there is grate challenge for them to sustain their life and continue their skills. That's why we started this business with the expectation of rapid expansion, preserve and promote their skills.
Address
Gokarneshwor
Kathmandu
44600
Nepal
Khukuri is famously known as the knife used by the Gorkha soldiers. Khukuri is made in many places, but among them Khukuri made is Bhojpur, Nepal is very famous among both Nepalese and international p ...

Handmade Nepali statues are a symbolic design which is one of the best ways to show the popularity of the country all over the world.  Which made up of copper, brass, or bronze, and are finished in va ...

A Rudraksha seed is very important in the Hindu religion. Lord Shiva uses the Mala of Rudraksha seed.  Rudraksha mala ascertain the value of consumption. Wearing a rudraksha mala enhances energy level ...

The Bodhi seed beads are the incredible unpolished natural seeds that are popular among Buddhist followers of different countries. According to mythologies, Prince Siddhartha Gautam (Lord Buddha) medi ...

Prayer Flags are auspicious flags that contain images of deities, mantras, and prayers. Prayer flags bring happiness, peace, prosperity, good fortune, health, and victory over obstacles and also promo ...

Lokta paper is made from the inner bark of a type of laurel bush that grows in the southern Himalaya Mountains. The paper is used to make various types of journals, picture frames, photo albums, and o ...

Singing bowls also known as medicine bowls. Singing bowls vibrate to produce a rich, deep tone sound when played.  It offers powerful healing properties and balancing spiritual energy inside the human ...

Bamboo crafts from Nepal include beds, chairs, pen case, basket, dust bin, wind chime, hanging planters, bench, photo frame, cascading foundation, mirror case, and so on. In Nepal, poor and ethnic com ...

Wooden work has been part of the traditional architecture of Nepal. Wooden carving is a craft that is excellent in Newari art.  The techniques used by the Newari craftsmen follow the prescriptions for ...