Mujeres Bachue Foundation
Stand: 45
Activism & Rights
Advisory & Consulting
Biodiversity & Sustainability
Health, Medicines & Spirit
Innovation & Technology
Training & Education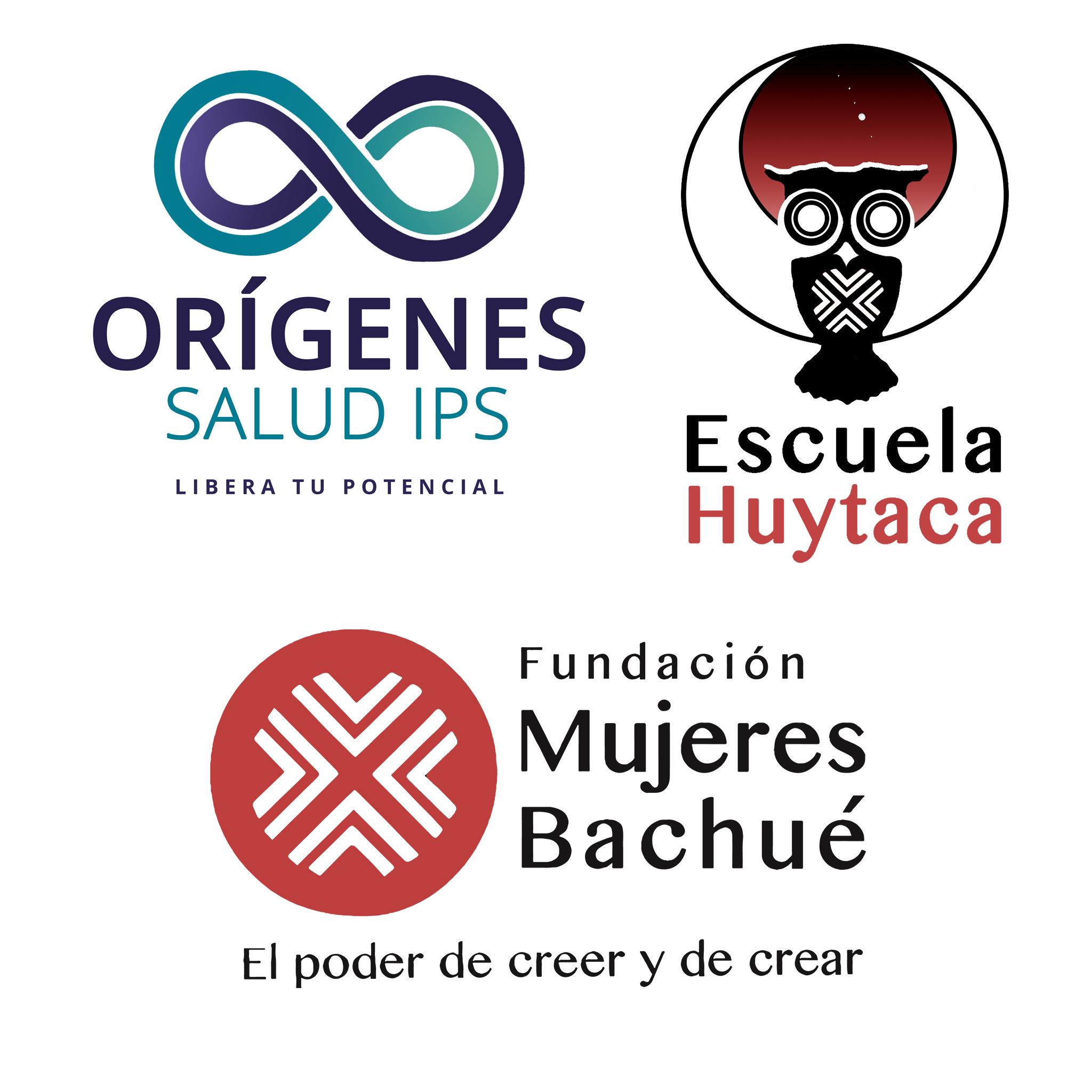 We are an ecosystem of projects, where health and education is our priority.
In the "Mujeres Bachue foundation", from the matrix of thought from the Mhuysca people, we accompany womens desicions and bring back the art of care that traditional indigenous midwifery has treasured. We consult for indigenous communities for their traditional health systems and their interfase with western structures. We have also 3 intercultural pilots in public hospitals, where our model has been implemented succesfully. We are a bridge between the art traditional indigenous care and western science and legislation.
"Huytaca" is a traditional midwifery and women care school rooted in the Mhuysca systemic understanding, that is a more natural perspective, woven in an intercultural context where science, legislation and tradition meet.
"Origenes Salud IPS" is the first intercultural health care institution in Colombia. We focus in women health and mental health. Having mental health as a priority, we facilitate the natural development and wellbeing of people through processes of accompanyment and self-research, from an intercultural base where the systems of thought from the etnopsychology, ancestral understanding, traditional and scientific thought meet up in one service to bring out the potential in each.