01 Jan 2021
Exchange Engine by Exchange Ave.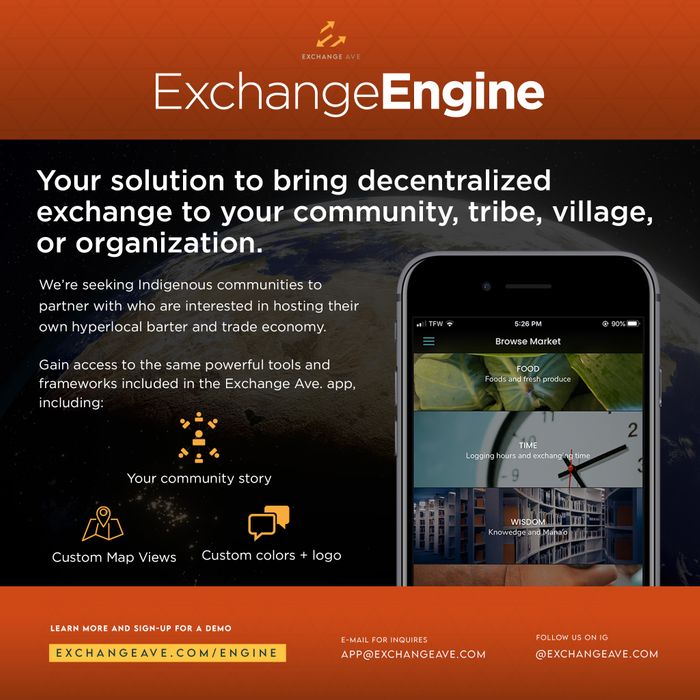 Exchange Engine is your solution to bringing decentralized exchange to your community, tribe, village, or organization.
We're seeking Indigenous communities to partner with who are interested in hosting their own hyperlocal barter and trade economy.
Gain access to the same powerful tools and frameworks included in the Exchange Ave. app, but with customized views that are catered to your specific community. Exchange Engine features include everything the Exchange Ave. app has to offer with the ability to customize color, directory, your community's story, and more!
Complete the form below to meet our team, learn more, and start building your community's Exchange Economy.